Since 1984
In 1984, Rob began building windsurfers in his parents' garage and the business was born. Always striving for improvement, Roberts High Performance Sailboards quickly became renowned for its board designs and dominated the World Championship in the 1990's.
With our expertise in carbon fiber and fiberglass, the company branched out to build innumerable composite projects: masts, catamarans, racing long-boards, drag bike fairings, air and water turbine impellers, public art installations, counter tops, and toilet seats! Even movie productions such as Godzilla, Mission Impossible, and Superman, commissioned massive collapsible green screens which still tour the world. The endlessly diverse spirit of our work was perhaps best captured when Roberts Composites was recruited to build a powerless manned airplane for Red Bull's eccentric Flugtag competitions. Our carbon air-frame glider won both the 2006 Vancouver and 2008 Ottawa Flugtags.
Some of the most rewarding work Roberts Composites has engaged in has been with the plethora of Canadian athletes looking for high performance equipment. For example, the custom aero bars we built for Clara Hughes and the Canadian women's team pursuit squad helped them compete at the 2012 London Olympic Games. We've also made wheelchairs, sit skis, and hockey sledges that helped Paralympians such as Josh Dueck, Michelle Stilwell, Kelly Smith, Bo Hedges and Rob Boyd reach the podium. The walls at our shop are plastered with signed photographs and cards from medaled athletes thanking us for propelling them forward.
The Man Behind It All
Rob Mulder was born and raised in North Vancouver, and grew up working alongside his Father, a master carpenter and boat builder. Rob's larger-than-life personality and towering 6'5" build make him stand out in a crowd, regardless of his accomplishments. Spending any given day in Rob's size 13 shoes may include windsurfing, mountain biking, skiing, sailing, and building any creation that pops into his head. From racing mud trucks and track bikes at the national level, to competing on the windsurfing and sailing world circuits, Rob pursues his passions to the extreme. Everything about our business reflects that.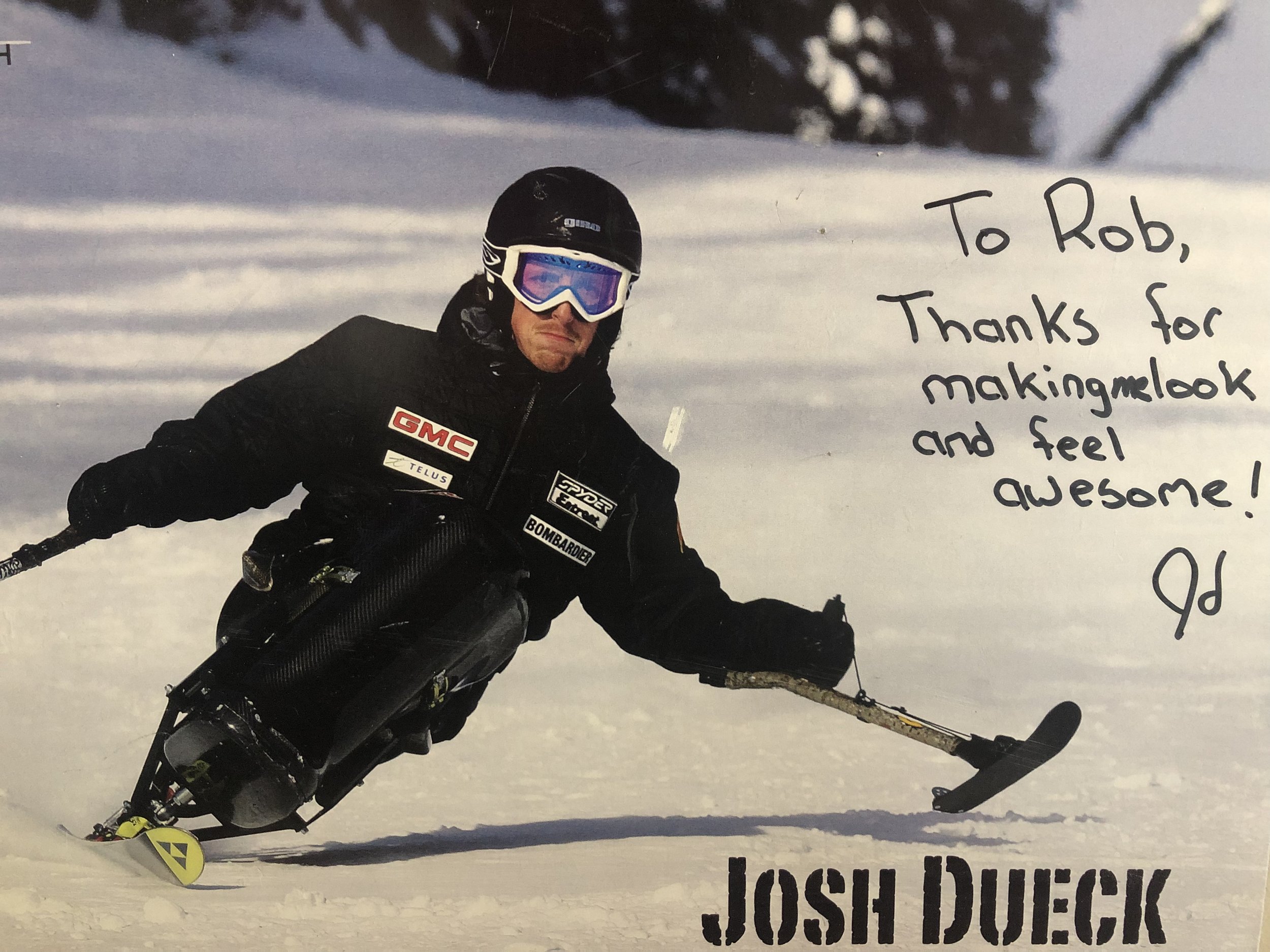 Our Maxim
Today, Roberts Composites specializes in carbon bike frame repairs. Thousands of strong and reliable repairs later, and we've yet to see one fail. After nearly 35 years in business on the North Shore, the company has always operated under a mission:
"If you can think it, we can make it. Build it right, build it to last, and build it to work outstandingly!"
Although this perfectly encapsulates the nature of the work here at Roberts Composites, the man behind it all has an even more meaningful maxim, one that has kept himself and our business alive for all these years: